I promise.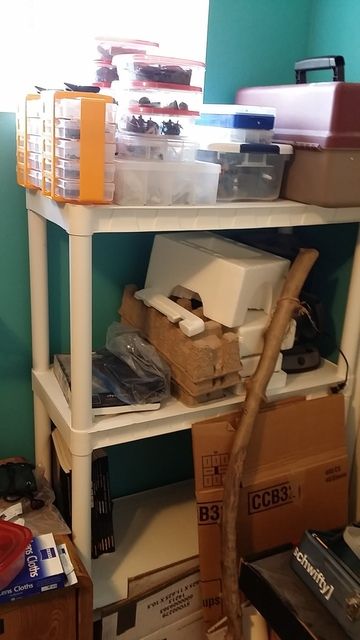 Creatively positioned bins to imply progress.
And there we go! Some of my mess is more contained. I've got plenty of room on these shelves to actually corral my ever expanding selection of bits for modelling and terrain construction. The leftover bins will be great for keeping projects together when I'm not working on them. Protip: sharpie wipes off these bins with a bit of alcohol on a tissue or whatever, so don't be afraid to write on them,
Everything else is on hold while I get this under control.
Cheers,
CJ